What is pvc foam sheet ?
PVC foam board, also known as Chevron board and Andy board, its chemical composition is polyvinyl chloride (Polyvinyl chloride), so it is also called foam polyvinyl chloride board. Widely used in passenger car, train car roof, box core layer, interior decoration panel, building exterior wall panel, interior decoration panel, office, residential, public building partition, commercial decoration frame, clean room panel , Ceiling panels, screen printing, computer lettering, advertising signs, exhibition boards, sign boards, photo album boards and other industries and chemical anti-corrosion engineering, thermoformed parts, cold storage boards, special cold insulation engineering, environmental protection board molds, sports equipment, breeding materials , Seaside moisture-proof facilities, water-resistant materials, art materials and various lightweight partitions instead of glass ceilings, etc.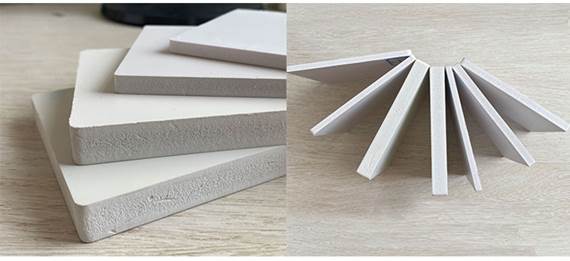 PVC foam sheet features
1. The material has the properties of sound insulation, heat insulation, heat preservation, corrosion resistance, etc.
2. Good flame retardant performance, self-extinguishing away from the fire, preventing fire
3. Each series of products have the properties of moisture-proof, mildew-proof, non-absorbent, etc., and good shock-proof effect
4. After the product is made with a weather-resistant formula, it is not easy to age, and the color can remain unchanged for a long time.
5. This product is light in texture, convenient in storage and transportation, and construction.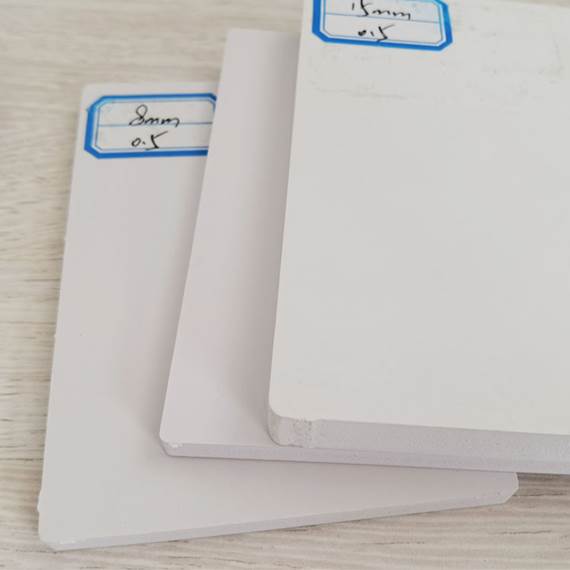 Processing performance
1. It can perform secondary thermoforming and cutting processing
2. Smooth surface, can be used for professional printing and photo
3. Use general wood tools for planing, drilling, sticking, etc.
4. It can be welded by general welding procedures, and can also be bonded with other pvc materials
                                  Pvc Foam Sheet Information

Material

pvc material

Density

0.35-1.0g/cm3

Thickness

1-50mm

Color

white.red.yellow.blue.green.black.etc.

MOQ

1tons

Size

1220*2440mm,915*1830mm,1560*3050mm,2050*3050mm

Can be customized according to customer requirements

Finished

glossy & matt

Quality Control

Triple Inspection System:
1.selection raw material 2.monitoring the whole process 3.checking pc by pc  .

Package

1 plastics bags 2 cartons 3 pallets 4 kraft paper

Application

advertisement &furniture &printing &construction .etc

Delivery Date

after received deposit about 15-20 days

Payment

TT  ,  L/C  ,  D/P  , Western Union

Sample

Free samples are available
Application field
1. Advertising industry: screen printing, advertising engraving, exhibition boards, light boxes, etc. 2. Building decoration: indoor and outdoor decorative panels, building templates, room partitions 3. Furniture processing: indoor and office furniture, kitchen furniture and bathroom facilities 4. Vehicle and ship manufacturing: interior decoration of vehicles, ships and airplanes 5. Industrial manufacturing: anti-corrosion, environmental protection engineering, thermoformed parts, cold storage engineering.
---
Post time: May-19-2021