SINHAI launches new products–bamboo polycarbonate sheet.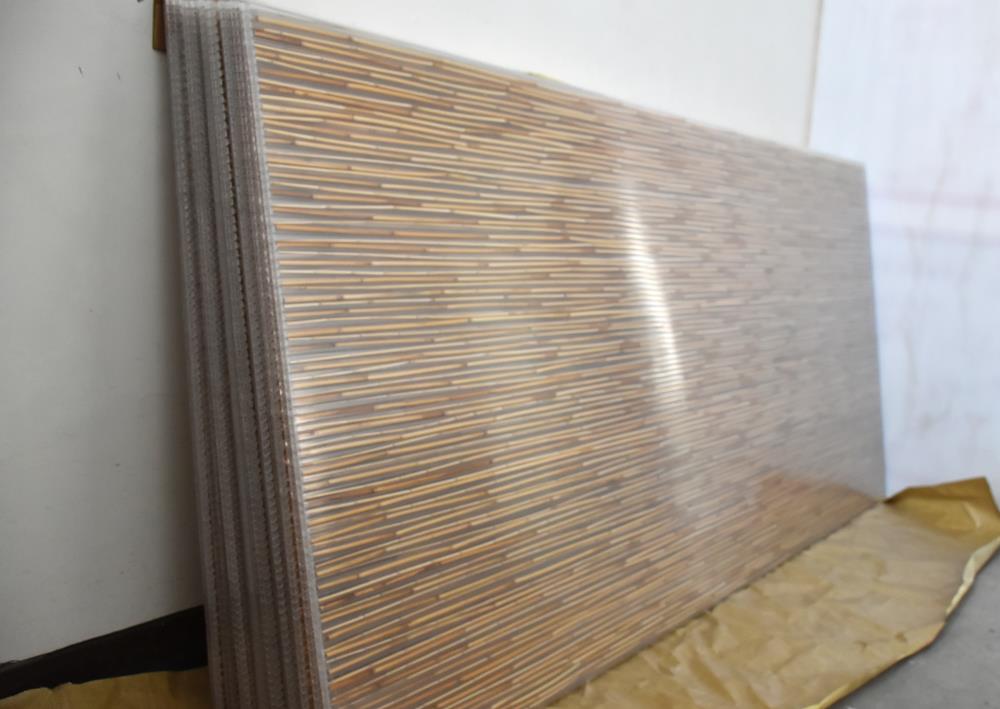 Material:100% clear twinwall hollow polycarbonate sheet and bamboo ( reed pole ).
Features of new product design:More beautiful than ordinary sun panels as indoor partitions.
Roofs made of ordinary reeds have more excellent properties: rainproof, UV-proof, longer service life.
And polibamboo sheet also has the advantage of anti-corrosion.
Bamboo polycarbonate sheet ideal for the construction of roofs and partition walls, made up of a flat sheet of double wall hollow polycarbonate and bamboo rods.
Bamboo polycarbonate sheet is a flat hollow sheet with natural or synthetic bamboo rods inside.
The bamboo polycarbonate sheets are supplied with transpiring tape on the heads.
The sheets with this type of shading are aesthetically very elegant and offer real comfort for covering gazebos and canopies. They are also very elegant for creating dividing walls between rooms or in the garden where they offer shelter from the sun and wind, making spaces and corners truly refined, safe and protected.
Living with the polybamboo will become a passion and an elegant sober lifestyle.
polycarbonate, high performance "technological material" bamboo "decorative material" has always been used as a shading for the construction of partitions and roofs located in parks, gardens, terraces and beaches.
The union of the two elements brings enormous benefits that can be immediately understood: protection and therefore greater durability of the bamboo rods, aesthetic rendering of polycarbonate in the rooms thanks to the transparency that enhances the product, ease of use and resistance.
The polycarbonate sheets, generated with an extrusion process and made with the best quality of virgin granule of the thermoplastic technopolymer, allow to obtain a production with the highest performance in terms of transparency, lightness and resistance.
Polycarbonate through the application of anti-UV additive resists aging and yellowing for over 10 years.
Thanks to their characteristics, the low price and the simplified installation, the multiwall twinwall polycarbonate sheets have been replacing traditional building and covering materials for decades.
The ease with which the bamboo polycarbonate sheets are fixed and mounted have encouraged more and more users to save both resources and money for small-caliber jobs, starting to self-assemble their own polycarbonate structures.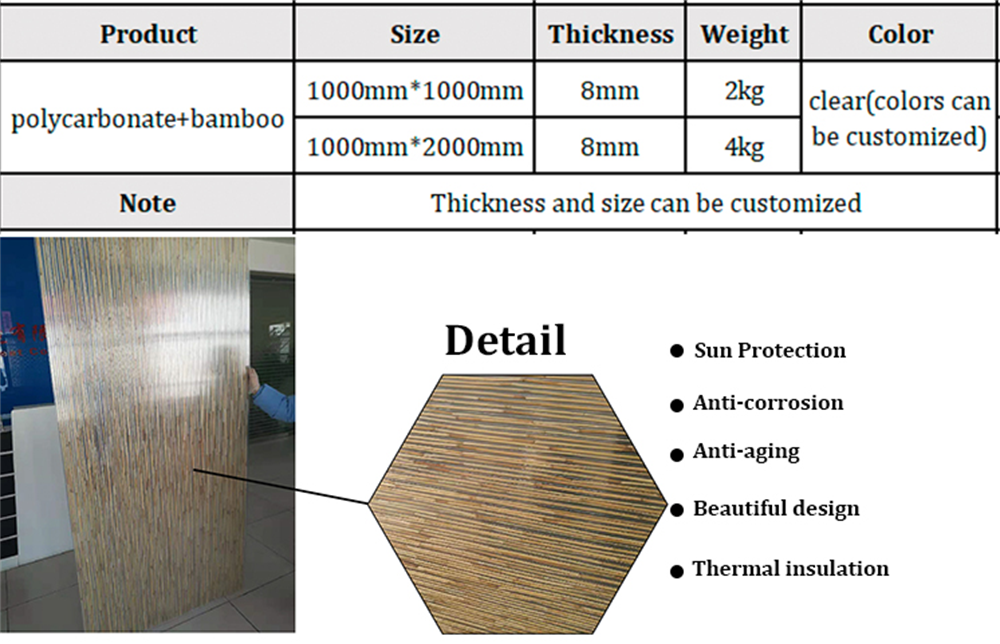 Company Name: Baoding Xinhai Plastic Sheet Co.,ltd
Contact Person: Sale Manager
Email: admin@cnxhpcsheet.com
Phone: +8617713273609
Country: China
Website: https://www.xhplasticsheet.com/
---
Post time: Feb-21-2022