Embossed polycarbonate sheet is an edition of solid polycarbonate sheet. It is manufacture by changing processes and part of molds. Apart from light transmission, pc embossed sheet also have similar capabilities of high impact strength, UV resistance, flame retardant and lightweight.
Particle surface disperses the sunlight and reduce light pollution. Particles can be fabricated into various shapes and sizes to achieve desired blur effect. Typical shapes of particles are similar to diamond, water-drop and heart-shaped.
Embossed polycarbonate sheets are primarily used as decorative materials for its unique surface, light weight and unbreakable.
Embossed polycarbonate sheets are highly recommended for industrial roofing, curtain wall, screen, bathroom facilities, and decoration.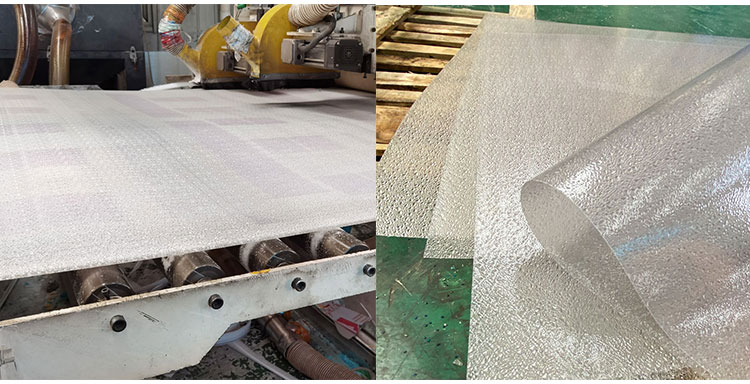 SINHAI launches new product-low-gram weight polycarbonate embossed sheet
Product specification 
Name:embossed polycarbonate sheet
thickness :1.5mm-10mm
weith:1220mm;1560mm;1820mm;2100mm
lenght:2400mm;5800mm;6000mm;11800mm;12000mm
color:customizable
Product advantage
Polycarbonate embossedsheet is a new product launched by SINHAI company in 2021. The thickness of sinhai embossed board can be as low as 1.5mm. Only SINHAI can make this thickness in China. In terms of weight, each piece of SINHAI embossed polycarbonate sheet is as low as 9.02 kg, in addition to the advantages of polycarbonate sheet, it is more beautiful and the price is lower
PC diamond grain particle board can be arched, bendable, good workability, strong plasticity, and can be bent into arches, semicircles, etc. according to the actual needs of the construction or installation site. Moreover, it adopts environmentally friendly materials and is meticulously crafted with advanced technology, and its quality is strongly guaranteed. The bending resistance of the PC diamond grain particle board is also very good, even if the bending angle reaches 90°, it still does not break. At the same time, this kind of board also has the characteristics of endurance board, including light weight, impact resistance, high light transmittance and diversified colors, etc., and it is widely used in LED lights in the lighting industry.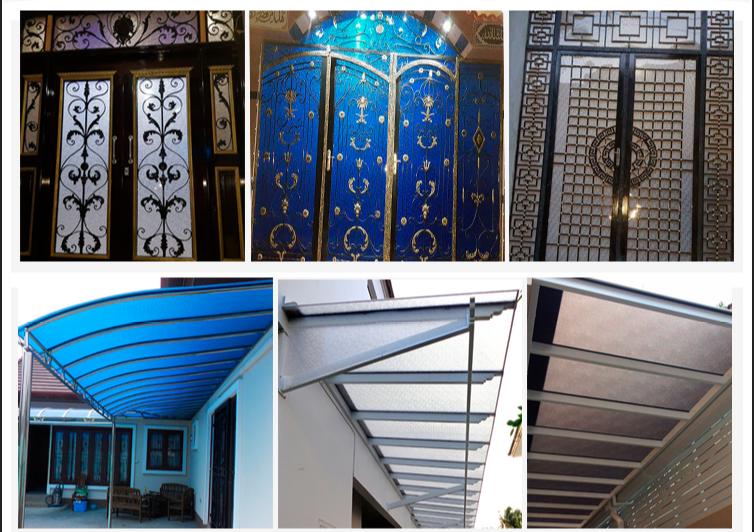 Application range:
indoor screen decoration, bathroom partitions, balcony partitions, furniture cabinet doors, etc. 
---
Post time: May-27-2021