SINHAI clear colored custom diamond embossed polycarbonate pc sheet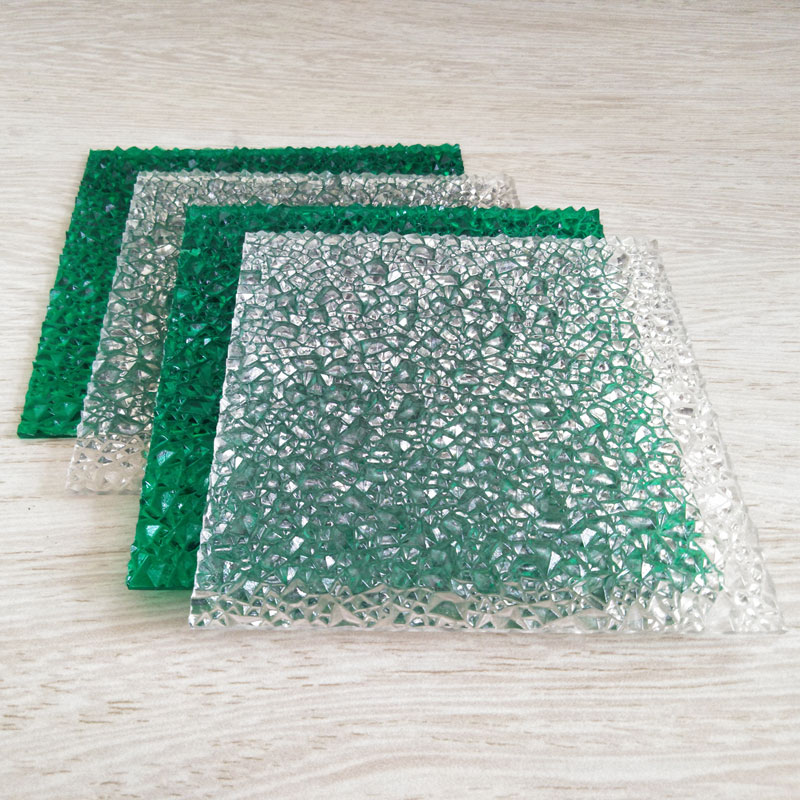 Product Details
Polycarbonate embossed sheet, surface texture.
What kind of wonderful use of this polycarbonate diamond embossed sheet?
First, the various ripples on the surface of the embossed sheet can not only enhance the mask, but also reflect the direct irradiation of the strong light to the sheet, thereby achieving the diffused scattered light, making the light of the light to change the light contamination.
Secondly, the diamond embossed sheet is beautiful, the color is very rich, and most of the surface makes a scratch-resistant treatment, so it can meet a lot of design.
Third, because the embossed polycarbonate sheet is also one of the PC solid sheet, it also has a high quality, good weather resistance, high impact strength, and prevent light direct capacity, but also heat bending and cold bending, while Present a good stereo effect.
Based on the above characteristics, the embossed pc sheet is mostly used in interior decoration, ceiling, bathroom facilities, screens or partitions and advertising industries, mechanical manufacturing, and so on.
| | |
| --- | --- |
| Material | 100% virgin polycarbonate |
| Thickness | 2mm-10mm |
| Color | Clear, Blue, Lake Blue,Green, Bronze, Opal or Customized |
| Width | 1220mm-2100mm,customized |
| Length | 2400mm-50000mm,customized |
| Warranty | 10-Year |
| Technology | Co-extrusion |
| Price term | EXW/FOB/C&F/CIF |
| Certificate | ISO9001,SGS,CE |
| Feature | Sound insulation,Impact resistant,Flexible |
| Sample | Free samples |
| Remarks | Special specifications,colors can be customized |

Feature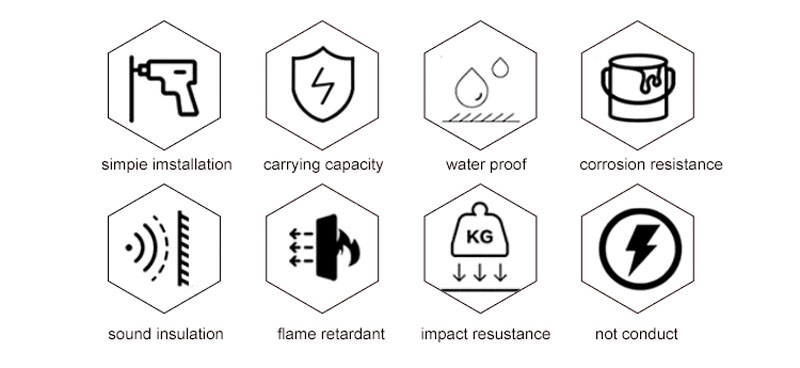 | | |
| --- | --- |
| 1) Impact strength:  | 850J/m. About 200-350 times of common glass. |
| 2) Light weight:   | About 1/2 times of glass of the same thickness. |
| 3) Light transmission: | 80%-92% for different thickness of clear color. |
| 4) Specific gravity:  | 1.2 g/cm3 |
| 5) Coefficient of thermal expansion: |  0.065 mm/m° C |
| 6) Temperature range:  |  -40° Cto 120° C |
| 7) Heat conductivity:  | 2.3-3.9 W/m2 º |
| 8) Tensile strength: | >=60N/mm2 |
| 9) Flexural strength:  | 100N/mm2 |
| 10) Heat deflection temperature: |   140 ° C |
| 11) Modulus of elasticity:  |   2, 400mPa |
| 12) Tensile street at break: |   >=65mPa |
| 13) Elongation at break: |    >100% |
| 14) Specific heat:  |   1.16J/kgk |
| 15) Soundproof index:  |   4mm-27dB,10mm-33dB |
Product Application
Due to the excellent feature of the diamond PC sheet  and the graininess of the surface, it is widely used in Bathroom facilities Decor, lighting Participation, screen Various ceiling, ceiling.etc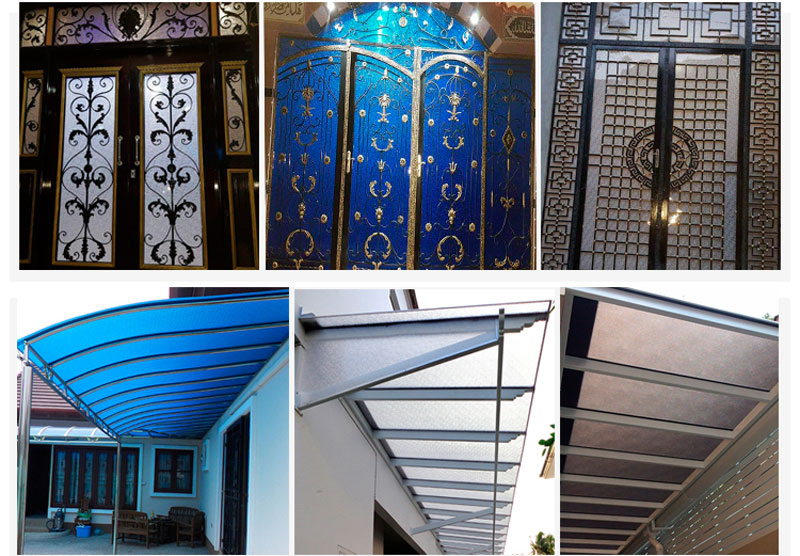 ---