SINHAI Led polycarbonate pc light diffuser sheets for decorative lighting
PC diffuser sheet is also known as diffuse polycarbonate sheet, also known as PC light diffuser sheet, PC uniform light sheet, PC diffuse reflector plate, etc. The base material is Polycarbonate.Add diffuser into diffuser by injection molding or extrusion
PC diffuser is a product processed by a special process on the basis of ordinary PC single-layer board. It is a new optical material that realizes uniform surface lighting. The effect of PC diffuser is closely related to the content and composition of the diffuser particles. The less the content of diffusion particles, the higher the light transmittance and the lower the haze. The diffusion plate is generally light white and translucent. The more the content of diffusion particles, the lower the light transmittance and the higher the haze. The diffuser plate is generally milky white and opaque. It can be seen that the light transmittance and haze of the diffuser plate are inversely proportional, that is, the two cannot be achieved at the same time. Korea SO has continuously developed and innovated the diffusion masterbatch through 20 years of continuous development and innovation. , By adjusting the surface structure of the diffusion plate and the diffusion masterbatch, the best effect of diffusion uniformity can be achieved.
| | |
| --- | --- |
| Product Name: | Light diffuser polycarbonate sheet |
| Material: | 100% bayer material or sabic material or customized |
| Color: | Clear, Blue, Lake Blue,Green, Bronze, Opal or Customized |
| Place of origin: | Hebei,China |
| Standard Width: | Customizable |
| Thickness: | 0.8mm-18mm,or as your request |
| Length: | Customizable |
| Certification: | ISO9001:2008 & CE certificate |
| Warranty: | Usually 10 year's which depends on the models you ordered |
| Surface: | UV protection,Light diffusion |
| UV thickness: | 50 micron,Franco |
| Retardant standard: | Grade B1(GB Standard) |
| Autoignition Temperature: | 630℃ |
| Technology: | Co-extrusion |
| Sample: | Free samples could be sent to you for testing |
Product Features Appearance: The milky whiteboard is translucent, with few crystal points, high light transmission, high smoothness, and good flatness.
Super impact resistance: 250 times the strength of general glass plates, 150 times more than tempered glass, and 30 times higher than that of tempered glass. Therefore, it will not break in the event of various accidents. Better protect your property and life safety.
Construction performance: The density of PC is 1.2, and the weight is only 1/2 of that of glass, so it is lighter in weight and convenient for construction to reduce costs.
UV protection: This product is made of 100% imported UV-resistant new materials, which can not only prevent UV damage to indoor products, but also effectively extend the service life of PC panels.
The flame retardant grade is UL-94: V-0~V-2, with excellent fire resistance, and it will not produce toxic gas when burned.
Weather resistance: This product can adapt to harsh weather conditions of -40°C to 120°C, and still maintain its performance. And combustion will not occur.
Liquid crystal display, LED lighting and imaging display system,Tower slogan in big characters.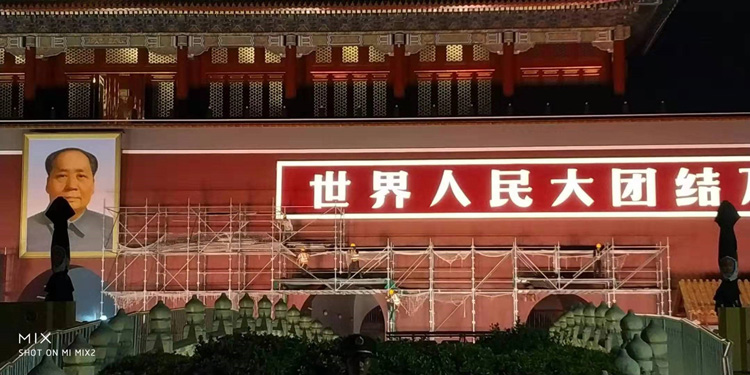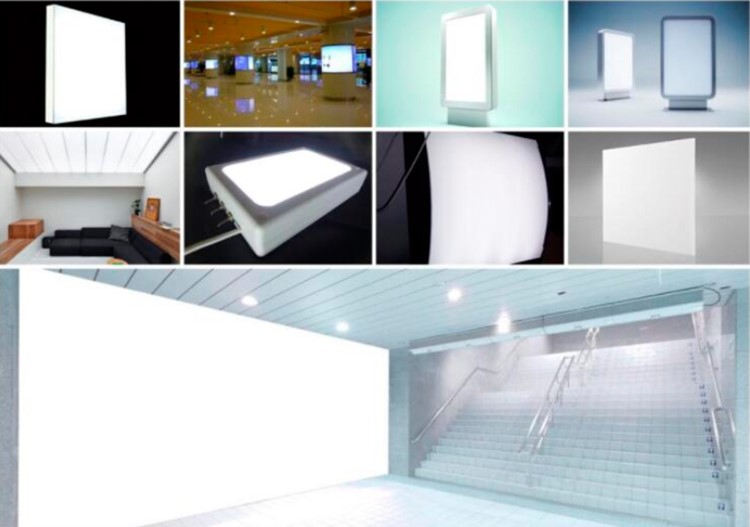 ---