SINHAI transparent insulation honeycomb polycarbonate hollow sheet
Product Detail
Honeycomb polycarbonate sheet is a lightweight insulating new plastic material made of damage-resistant polycarbonate. Additional long-life protection function can resist the effects of ultraviolet aging.
Brief introduction of honeycomb sun panel: honeycomb sun panel, it is a diamond-shaped multi-layer structure, because the output is not as much as other panels during production, the weight per square meter is heavier, the strength is very good, the natural bearing capacity is better than the PC sun panel series; the thickness can be From 8 mm to 12 mm; effective resistance to ultraviolet rays, the service life can be up to 15 years, with good quality and performance, SINHAI honeycomb solar panels have a higher reputation in the industry; but the light transmittance of honeycomb solar panels is higher than that of four layers. The light transmittance of the sun panel is lower. The light transmittance of the honeycomb sun panel is 53%, and the four-layer panel is 72%-78%, which means that except for the planting greenhouse and the breeding greenhouse, the honeycomb sun panel cannot be used. The honeycomb solar panels used for heat insulation, sun and rain are all cost-effective panels.
Advantages: energy saving; high natural light transmittance; optical transparency; excellent structural durability; thermal insulation; damage and impact resistance; light weight, easy operation; weather resistance and UV resistance; excellent fire performance 10-year warranty.
Product Material

100% virgin polycarbonate

Thickness

8mm-12mm

Color

Clear, Blue, Lake Blue,Green, Bronze, Opal or Customized

Width

1220, 1800, 2100mm

or customized

Length

2400, 5800, 6000, 11800, 12000mm

or customized

Warranty

10-Year

Technology

Co-extrusion

Certificate

ISO9001,SGS,CE

Feature

Sound insulation,Fire resistant,Impact resistant

Sample

Free samples can be send to you for test

Surface

Free add any thickness UV coated

Remarks

Special specifications,colors can be customized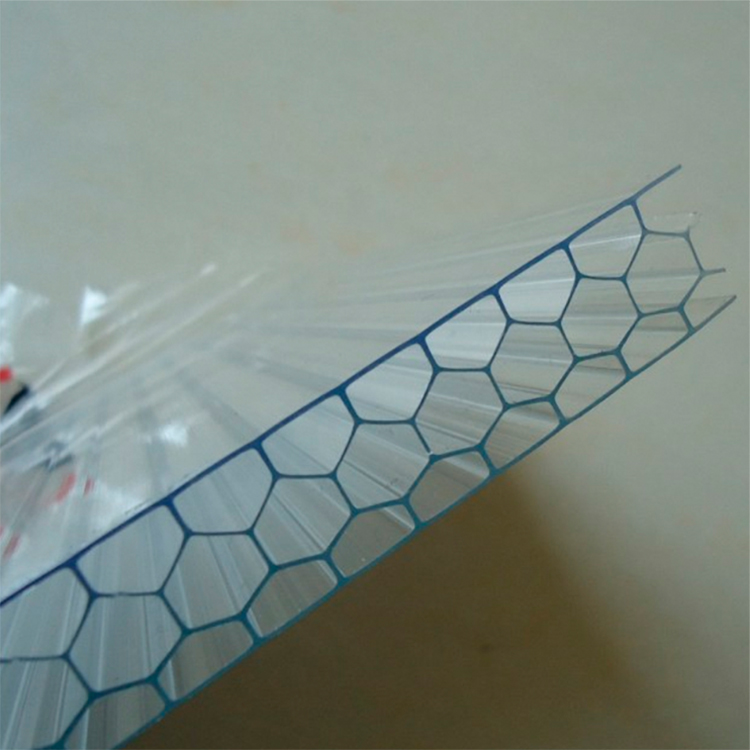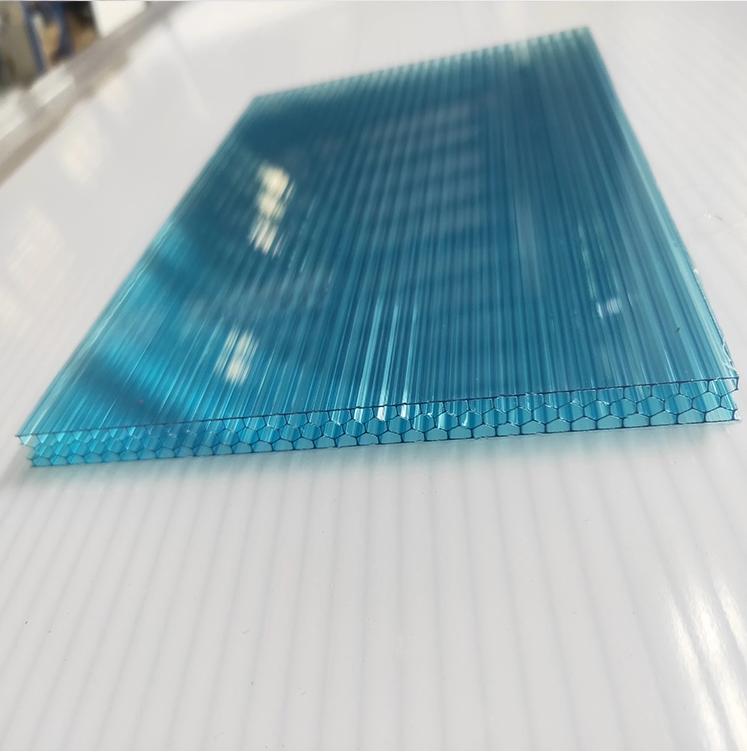 Product Feature
| | | | | | | | |
| --- | --- | --- | --- | --- | --- | --- | --- |
|   | U.M. | PC | PMMA | PVC | PET | GRP | GLASS |
| Density | g/cm³ | 1.20 | 1.19 | 1.38 | 1.33 | 1.42 | 2.50 |
| Strength | K.J/m² | 70 | 2 | 4 | 3 | 1.2 | - |
| Modulus of elasticity | N/mm² | 2300 | 3200 | 3200 | 2450 | 6000 | 70000 |
| Linear thermal expansion | 1/℃ | 6.5×10-5 | 7.5×10-5 | 6.7×10-5 | 5.0×10-5 | 3.2×10-5 | 0.9×10-5 |
| Thermal conductivity | W/m.k | 0.20 | 0.19 | 0.13 | 0.24 | 0.15 | 1.3 |
| Max.service temperature | ℃ | 120 | 90 | 60 | 80 | 140 | 240 |
| UV transparency | % | 4 | 40 | nd | nd | 19 | 80 |
| Fire performance | - | very good | poor | good | good | poor | fireproof |
| Resistance to weathering | - | good | very good | poor | fair | poor | excellent |
| Chemical compatibility | - | fair | fair | good | good | good | Very good |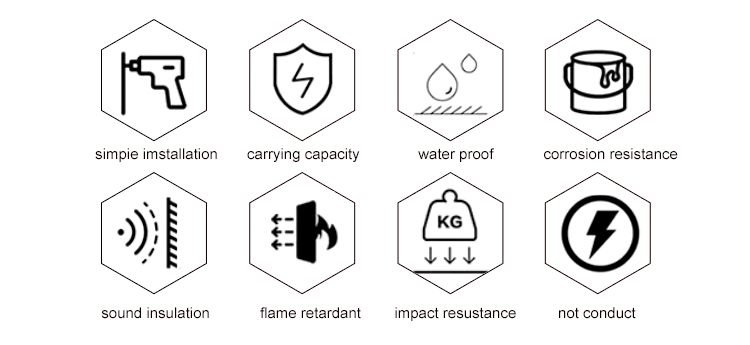 Typical Application
Application of building lighting, thermal insulation, sun and rain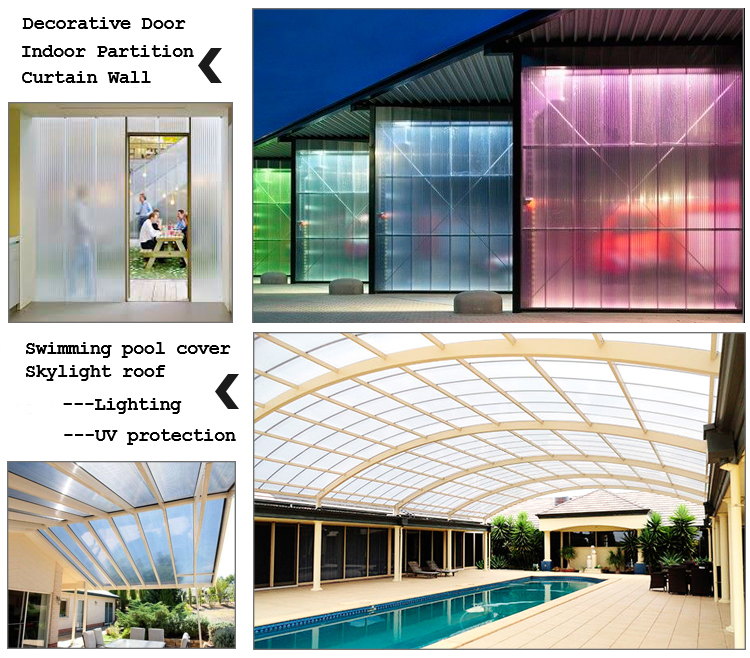 ---