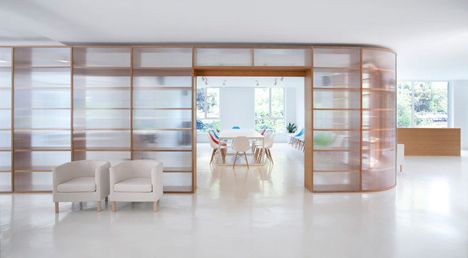 As polycarbonate sheets become more and more popular in the construction industry, some people will ask, "Can polycarbonate sheets be used indoors? Is it safe?"
Now I will tell you that polycarbonate sheets can be used indoors, not only beautiful but also low cost, safe and environmentally friendly materials, and can be used with confidence.
Polycarbonate sheets can be called "soft light materials in buildings".
The most common use of polycarbonate sheet greenhouse. The advantages of shading and rain protection, heat insulation and light transmission, have become one of the ideal lighting materials for architectural decoration in recent years, and have been widely used around the world.
Polycarbonate sheet referred to as PC sheet, also called lexan sheet, makrolon sheet, is mainly made of polycarbonate polymer through extrusion processing. It has the advantages of high light transmittance, high impact resistance polycarbonate sheet, light weight, good sound insulation, strong weather resistance, good flame retardancy, and UV resistance. It is a high-tech, comprehensive performance, energy-saving and environmentally friendly plastic sheet.
Compared with ordinary glass, the light transmittance of polycarbonate sheet can reach 89%, and the impact strength is 250-300 times that of ordinary glass. An anti-ultraviolet (UV) coating and anti-condensation treatment make UV protection polycarbonate sheet, thermally insulating and anti-fog, blocking UV rays from passing through, protecting valuable artwork and exhibits from UV damage. The specific gravity is only half of that of glass, and the light weight feature saves the cost of transportation, handling, installation and supporting frames.
Polycarbonate sheet reaches the national standard of flame-retardant grade B, with high self-ignition point, self-extinguishing after leaving the fire, no toxic gas is generated when burning, and it will not contribute to the spread of fire.
The thickness is generally 2.8mm-20mm, 0.75mm-18mm, 0.75-3mm.
Commonly used structures are polycarbonate hollow sheet, honeycomb polycarbonate sheet, polycarbonate solid sheet, embossed polycarbonate sheet, and corrugated polycarbonate sheet. Suitable hollow structural sheet can be selected according to different parts of use and functional requirements. The colors are transparent, milky white, lake blue, grass green, brown, red, black, yellow, etc. Color specifications can be customized according to usage requirements.
Polycarbonate panels can reflect different transparency and differences in transparency, so that the sense of space, atmosphere, light effect and privacy can have corresponding formulas.
Polycarbonate sheets are often used in gardens, entertainment venues, exotic decorations and pavilions in resting places, interior and exterior decoration of commercial buildings, curtain walls of modern urban buildings, etc.
Company Name: Baoding Xinhai Plastic Sheet Co.,ltd
Contact Person: Sale Manager
Email: admin@cnxhpcsheet.com
Phone: +8617713273609
Country: China
Website: https://www.xhplasticsheet.com/
---
Post time: May-10-2022